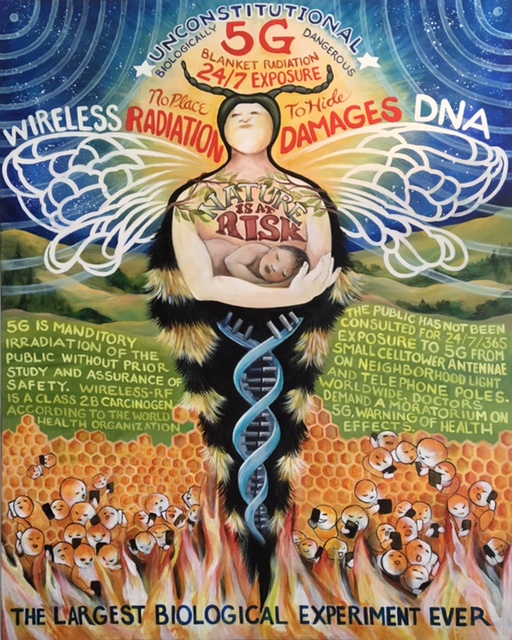 Telephone Directory Campaign
When's the last time you received a paper copy of the Residential White Pages? If you're one of the unlucky few that lives in an area where they've already been discontinued, you may never see one again. You may not be able to order one online or over the telephone!
Telephone directories have become a necessity since the early 1900s, and the phasing out of paper directories is a major barrier to those with disabilities and those who simply prefer the convenience of a paper directory to a computer. Imagine if the dictionary went out of print and you had to use a search engine instead! Not everyone uses telephone directories, but they must be provided for those who still want them and ask for them on request.
California is one of the few states where Residential White Pages can still be requested, but that option may no longer be available if Dex/Yellow Pages get their way. Due to dwindling numbers of people that request these once-necessities, they may no longer be an option. The Residential White Pages are an important community resource because  it provides a convenient listing of addresses and phone numbers of everyone with a listed landline in a given geographic area. Online databases are simply not a replacement – they are far too clunky to use and do not provide the same information. Many charge for basic data. You can download a PDF of the Residential White Pages, but the file is massive and will basically bring any personal computer to a halt. Imagine reading a PDF of the Bible or the dictionary on your computer — it wouldn't be fun!
Those who live in areas where the Residential White Pages are no longer provided in print will have to resort to either:
Using a computer with broadband Internet access to access a poorly designed and maintained potentially-inaccurate database of directory information

Using a computer to access a HUGE PDF of the White Pages (over 100 MB) that will slow down or freeze your computer

Pay up to $2.00 per call for Directory Assistance, much of which is no longer accurate
As you can see, neither of those are desirable option. The Residential White Pages are an important and irreplaceable resource for those who still want/need them. We must take action on this now to prevent the further disenfranchising of the public.
Please call 1 (866) 329-7118 and request a print copy of the Residential White Pages for your area. It will be provided free of charge, if you are still eligible to get one. Even if you don't actually need a directory, please request one to show solidarity with those who still use them. The only reason the Yellow Pages are still distributed is because advertising makes them profitable. Even if they're not delivered automatically anymore, you can still always request one — not so with the White Pages! The White Pages don't have advertising, which is why they're in danger of going extinct. Please request ONE directory and ask that your friends and family all do the same, NO MATTER WHERE YOU LIVE. If you are told you can no longer get one, please ask to file a complaint and voice your discontent with their executive decision to discontinue the print edition of the Residential White Pages in your area. If you are still eligible, please request ONE and let the staffer know how valuable a resource the Residential White Pages are to a community.
Why will this work? Because the corporations that provide these essential services don't think they're necessary anymore, because YOU are NOT requesting them. We must request them to express that there is still demand for them, and that it will not be going away anytime soon, if ever. If you demand the White Pages, they will be supplied. But not enough people are demanding them right now, and that is the problem.
On another note, please ensure that if you have a landline (which you should), you are listed in the Residential White Pages — unless you have an unlisted or unpublished number. A telephone directory is only useful if nearly everyone's information is listed. By choosing to keep your number unpublished or unlisted, you decrease the value of the White Pages for everyone else. There are other solutions to manage telemarketers. Please keep yourself listed in the telephone directory (phone book) for the greater good!
Sign Petitions!
There are a number of new petitions that need signing! Please sign them! While we encourage signing the petitions on the Petitions page, don't feel complacent just doing that. Signing a petition by itself will not be effective, though that's no reason not to sign the petition. So sign the petitions, but do some of the other things on this page as well!
Small Cell Act (Draft, no number yet)
http://scientists4wiredtech.com/legislation/2017-small-cell-act-draft/
Current Bill Text
Current Bill History
Discussion Draft Text
Key Points:
Unrestricted access to public property for wireless telecom

Small cells as close to 10 feet from homes

Landline funds transferred to wireless

Massive deregulation
Hearing: Today, Nov. 16th – 10am
"Telecommunications is characterized by major economies of scale, and it will be difficult to deploy small cells efficiently at scale without consistent and reasonable standards in relation to state and local siting fees, applications, and access to public rights-of-way, as well as reform to provide more flexibility to requirements under the federal National Environmental Policy Act and the National Historic Preservation Act." — excerpt from Background Memo
In other words, they need to remove public health, well being, and sentiment from the picture in order to speed the deployment of small cells, and to maximize profits.

THEY NEED TO HEAR FROM US NOW! Call and Email the Offices of the Communication and Technology Subcommittee of the US House of Representatives Committee on Energy & Commerce to STOP the 5G Deployment Nationwide. Download all contact info for the subcommittee offices and their Chief of Staff and Subcommittee Staff members. Discuss the harmful effects of 5G, ask they include discussions of health effects, and suggest that 5G cannot be deployed because it is unconstitutional and Senators and Representatives took an oath to defend the Constitution! Also see a more detailed list of subcommittee members, Chief of Staff, Subcommittee Staff, emails, phone numbers, physical addresses as well as biographical information regarding the committee members if you want to make your communication more specific to the Congress members interests. You can also access a Directory of all Representatives. See the issues to be discussed in the hearing and background information. See 180 Scientists Appeal.
Ask they include testimony from those already sick from wireless radiation

Ask they include testimony from 1 Scientist regarding wireless radiation health effects of the 180 Scientists who recently signed the recent Scientists Appeal demanding a moratorium on the roll out of 5G.
Please fax/email this joint letter to the US Senate/House!
Many wireless safety advocates and organizations in the U.S. sent a letter to Congress Tuesday regarding 5G legislation:
"We, the undersigned health, environment, and justice advocates and organizations request you oppose the many pending federal bills related to the expansion of electromagnetic radio frequency radiation (wireless radiation or RFR) and 5G millimeter wave technology including but not limited to: S.1988 SPEED Act, S.19 Mobile Now Act, S.1682 Airwaves Act, S-88 DIGIT Act, H.Res.521, and S.Res.242.." — From: Health, environment, and justice advocates and organizations
Tuesday, EMF Safety Network mailed 541 joint letters to Congress members*. The letter is signed by dozens of health, environment and justice advocates and organizations asking them to oppose any and all bills related to 5G and wireless radiation expansion. It is packed with peer-reviewed science references and solid reasons to oppose.
Now we need your help!  Please contact your own US Senators and Representative to let them know you support the letter. This is really important because they place more value on hearing from their constituents. It is easy to contact them via their websites. Below is a sample email, which you can edit, copy and paste into their website contact page. If you'd prefer, you can mail or fax them the letter. You can find your Senators here and your Representatives here.
Subject line: Joint Letter to Congress, oppose 5G and wireless radiation expansion

Honorable [Representative or Senator] [name]

I support this joint letter to Congress requesting you oppose the many pending federal bills related to the expansion of electromagnetic radio frequency radiation (wireless radiation or RFR) and 5G millimeter wave technology including but not limited to: S.1988 SPEED Act, S.19 Mobile Now Act, S.1682 Airwaves Act, S-88 DIGIT Act, H.Res.521, and S.Res.242.

This letter was mailed to all Congress members on November 14, 2017. The letter provides peer-reviewed science references and solid reasons to oppose 5G and wireless expansion. You can find it online at http://emfsafetynetwork.org/wp-content/uploads/2017/11/Letter-to-Congress-2017-1.pdf

Peer-reviewed published science shows wireless radiation harms public health and nature. Health effects include: fatigue, headaches, sleep problems, anxiety, ringing in the ears, heart problems, learning and memory disorders, increased cancer risk, and more. Children, the ill, and the elderly are more vulnerable. International independent scientists are calling for biologically-based public exposure standards and reducing wireless radiation.

Communications are safer using wired and corded connections. It is in the best public and environmental interest to avoid unnecessary wireless radiation exposures.

Please oppose any and all bills related to 5G and wireless radiation expansion.

Thank you for your consideration,

Warm regards from your constituent,
[your name]
*EMF Safety Network mailed the letters in large envelopes, unfolded for the best presentation. The mailing to Congress for envelopes, printing, and postage cost $1369.68. Can you help them cover these costs? Donations of $100 or more are tax deductible. With your support we can defeat these bills and continue to raise the bar of awareness to reduce EMF in our communities!
November 16, 2017 Open Commission Meeting Agenda:
California PUC Landline Hearings
Libraries Promote Wi-Fi: FCC Comments Needed
Tell the FCC and ALA your "Wi-Fi story".
Contact information below for the ALA Washington DC office.
Instructions for filing comments on proceeding 13-184:
Format your response as a PDF document (Use letterhead!).

For the Proceeding Number, enter the following proceeding numbers: 13-184

Complete the rest of the information on the form.

Select "REPLY TO COMMENTS" in the drop-down menu under "Type of Filing"

Upload your comments at the bottom of the form.
From ALA (www.ala.org) : Advocacy Alert: E-rate Kudos to the library community! Last week we asked you to file comments with the Federal Communications Commission (FCC) to show your support for WiFi funding in the E-rate program and at last count over 140 comments were on record! Didn't file? No worries. The FCC makes it easy for you to participate in this very important proceeding. With the first deadline passed, we are now in the "reply period" and you can do two things to add your voice: – Use the template http://www.districtdispatch.org/wp-content/uploads/2017/10/ALA-C2-Reply-Comments-10.24.2017.docx (doc) we provide to build your WiFi story and submit it. – Read the District Dispatch post that highlights some library comments and the ALA comments and use the template to file in support of those. http://www.districtdispatch.org/2017/10/ala-c2-erate-comments-fcc/ Regardless of which you choose, we encourage you to tailor your message to describe what is important to your community and which services your library provides that depend on WiFi and strong internet access to meet those needs. Does your library offer special programs that depend in WiFi? Do you know a patron who comes in to use your WiFi to look for jobs or have you seen a student doing homework on a tablet? These stories and examples are critical for the FCC to know about! The deadline to submit reply comments is November 7, 2017. Read the District Dispatch (www.districtdispatch.org) post from last week for background on the Public Notice and the call to action. http://www.ala.org/advocacy/district-dispatch Contact Us ALA Washington Office 1615 New Hampshire Ave NW, 1st Floor Washington, D.C. 20009-2520 Phone: 202-628-8410 • Toll Free: 1-800-941-8478 & Fax: 202-628-8419
The FCC should direct USAC to accept the IMLS square footage data to determine the library budget without further PIA review;

Allow applicants to spend their C2 funding over two years; and

Review and fund C1 and C2 applications at the same time.
"Whether looking for a new job, taking classes, connecting with family and friends, or simply downloading a book to read, the service we are able to provide is appreciated by our community. We would not be able to offer the range of programming and other services without the funding provided by Category 2 to upgrade our equipment."
"A library without reliable internet access is almost like a library without books."
"The nearest college is 25 miles away and many of our patrons use our WiFi for their classwork. There is no industry in our county so a large percentage of people travel out of the county to work. They can be seen using our WiFi in the library parking lot after hours, many nights per week."
This measure would urge policymakers in federal, state, and local government to work in cooperation with one another to modernize and streamline the processes that will enable rapid deployment of the small cell wireless infrastructure that supports 5G wireless networks and that will bring the many benefits of this important new technology to communities across California.
Sneaking onto the scene is Assembly Concurrent Resolution 62. Resolved by the Assembly of the State of California, the Senate thereof concurring, That the Legislature urges policymakers in federal, state, and local government to work in cooperation with one another to establish technology neutral policies and modernize and streamline the processes that will enable rapid deployment of the small cell wireless infrastructure that supports 5G wireless networks and that will bring the many benefits of this important new technology to communities across California It's already passed the Assembly and Senate Committees it was referred to and looks like it's due for a final vote.
AT&T Service Notice Changes
American Telephone & Telegraph Corporation has reneged on its promise to wait until 2020 before beginning its dismantling of PSTN landlines. Many AT&T customers have received this change in service notice. There is much discussion about the meaning, scope, timing and implementation of the notice AT&T customers are receiving. Basically, it says that unless you call and cancel your service with them in within 30 days, you automatically agree to allow them to install new network equipment on your property, which includes co-locating antennas, and that you agree to pay all the electric charges for this new network equipment. They are trying to expand their network using our real estate and have us pay to waste electricity broadcasting microwaves 24/7. Voice your opposition to any termination of analog, copper landline service. Some new customers have already been denied landlines, and AT&T pushed U-verse on them as the only option, which requires equipment to be installed on the house, just as they're describing in this service notice. They then end up with a VoIP phone that is digital and requires internet access and electricity. This is the beginning of the dismantling of our analog landlines. We know that AT&T has been begging the FCC to let it happen for many years, and is targeting 2020. But this process has already been underway for a very long time. In some places it's already a done deal. It's going on now, and there's not much more time to fight back and prevent this from happening. AT&T will start threatening our phone service if we don't comply with the installation of electrical equipment on our homes that will begin to 'migrate' us from analog to digital. By law, AT&T cannot disconnect someone's copper service. They have not been authorized by law to do that. AT&T can't switch out the network, and they can't disconnect copper and put in fiber. However, the notice bypasses any regulatory approval and states that a customer, by paying their bill, allows AT&T to do anything they want. If AT&T is allowed to discontinue the analog local loop, effectively eliminating your landline, you will no longer have dependable, reliable, common-battery telephone service. When airlines were deregulated, airfare went down and quality went downhill very quickly as well. When Ma Bell was broken up in 1984, quality of services and provision went down while rates went up. VoIP is currently unregulated, and AT&T is fighting to make sure that it stays that way.
Call the CPUC to ask what this notice means and lodge a complaint: Public Advisor's Office — (415) 703-2074 (At the recording, don't select any of the options. There will be silence at the end and then you will be transferred to a person. Ask them how to file a formal complaint

*

.) Their office MUST receive many, many calls! When you call you MUST be persistent about filing a formal complaint! Demand that the PUC representative takes down your name, telephone number, and request to file a formal complaint. You must be persistent! Demand that the CPUC defend our rights!

Call the CPUC Consumer Affairs Branch — 1 (800) 649-7570. They will take your information and can explain about filing a complaint and the process.

Write a formal letter of protest

*

(especially if you are one of their landline subscribers) to AT&T showing you paid for service beyond 30 days under duress of losing telephone service and immediately objected to the new terms.

Complain to AT&T general customer support by telephone and complain: 1 (800) 331-0500

Call AT&T's landline support number and complain: 1 (800) 288-2020. Ask for a center manager and let them know you object to the loss of your landline**. Get the location and employee ID number of the person you spoke with and their name, too, if they will supply it.
File an informal complaint with the Consumer Affairs Branch. Include a copy of your account number, a copy of the change of residential service notice, and any correspondence with AT&T. Explain it in your complaint letter**.
File a formal complaint with your PUC/PSC about AT&T's residential service agreement changes in your state ASAP. In a formal complaint, you have to show how you have been harmed. When you file a complaint**, email TURN (see next step) that you have done so, summarizing for them the complaint, so that they can add to their list. They are considering filing a complaint themselves. You can also file a complaint through TURN's website. Give them permission to being added to their complaint and provide your phone number to them. You can put TURN's name down as a referring agency when you file a formal complaint, as this adds weight to your complaint. Complaints by mail can be directed to (CPUC Consumer Affairs Formal Complaints 505 So. Van Ness San Francisco, CA 94102) and complaints by telephone can be directed to the non-toll-free number (415) 703-2074, #1, 2, 1, 4, 0 to get to a person that you can complain to. See link for toll-free number. Click here to file a formal complaint.

Email the Utility Reform Network (TURN)

 amontez@turn.org — California residents only. Let them know you filed a complaint at the CPUC and briefly describe what you said in the complaint**. They investigate trends. The more people they hear from, the bigger the issue for them. If you have questions or AT&T is not servicing your copper landline, call them at (415) 929-8876.

Contact Commissioner Clifford Rechtschaffen: (415) 703-1840.

Contact Commissioner Martha Guzman Aceves: (415) 703-2971

Contact Commissioner Carla Peterman

Contact Commissioner President Picker: (415) 703-2444, who is interested in emergency services.

Contact Commissioner Liane Randolph: (415) 703-2156.

Contact your congressional reps and Senators. Send them a copy of the complaint or summarize your complaint, and ask for their help. Ask for a freeze on this policy, an investigation, and public hearings on customer needs and copperline landlines.

Telephone your local radio station (using your landline)! Write editorials*** to your local newspaper! See this article that was recently published in the Montery Herald.
Call your state and federal elected officials, using the information in this document.

Attend city council and board of supervisor/county officials meetings; attend any and all in neighboring communities and counties. The public and elected officials don't know about these proposals. Please inform in person as many of these municipal governments as possible. Since many of these meetings are televised, the message goes to a wider audience.

Is your neighborhood on NextDoor.com? Are you? If the answer to both of those questions is yes, use it! Post questions like "Does anyone here object to cell towers in the neighborhood?". Share information about local protests against cellular towers and alert neighbors as to how they can get involved to save their landlines and fight 5G. Be prepared to respond to a lot of not-so-nice feedback. So, in order to be credible, make sure what you post can be well-cited, especially if you post in the Silicon Valley areas.

In defense and support of loyal landline users everywhere, use a rotary phone instead of a TouchTone phone! Because rotary phones generally only work with landlines and cost the phone company more to support, you can silently make your opposition known every time you make a call by using a rotary phone instead of a TouchTone phone.
**Here are some points to include on the telephone and in your complaint:
Request that the CPUC holds a hearing on this change

Request that this change is put on hold until there is a hearing and public discussion

There is no provision or opt-out or willingness to serve the EMF-disabled

–

no reasonable accommodation

[rep said I could cancel my service if I didn't agree]

If you are homebound or disabled or depend on your landline for emergency services access and do NOT have an option for 'disconnected' service

If you have unreliable access to mains power

Impossible deadline for the consumer to make any changes — 30 days or July 1

No public discussion of this service agreement change – AT&T seems to be moving ahead of regulatory approval

Access to emergency services are often most essential when there is no power

Changes from copperline service to wireless or with new electric connections could worsen disabling health effects for the EMF-disabled, including the installation on neighboring buildings, homes, or units.

Inadequate method of alerting public – a little insert in the monthly bill

Vague open-ended change – whatever AT&T wants to do or install on our homes is agreed to — AT&T proposals since 2009 are that they want to discontinue copperline exchange landline service

Costly and inconvenient for the public

Some people have had the same phone number for decades – hugely inconvenient and disruptive to set up and to notify people as well as costly if they were to change

May have to purchase new equipment to switch to another system

Will have to find a new service provider if they don't agree with AT&T.

Consumer cost of electricity for new systems.

There is no 911 or emergency service or telephone service with VoIP or digital service in power outages. Copperline landlines normally work in a power outage and provide 911 and all other phone needs.

Notice is misleading, threatening, and coercing. Changes have not been approved by the CPUC. AT&T is asking for a blank check with this notice. We do not consent.
***California Newspaper Contact Information: Editorials/Letters to the Editor
These are not all the newspapers in California, but some of the regional ones. Keep your letters at 150 words max; newspapers may edit them. The shorter it is, the better chance of being published. If you are sending your letter to an email address, include your full name, mailing address, city of residence, landline telephone number, and email address. See www.scientists4wiredtech.com if you want talking points on SB 649.
Dr. David Jockers – Natural Doctor or Fruad?
In a video interview featuring Dr. David Jockers, titled "Your Child and Stress", Dr. David Jocker made some very unbecoming remarks about about cell phones, tablets, and wireless technology. At 36:40, the interview brings up how his toddler is beginning to use an iPad. Here are a few things Dr. Jockers said in the resulting conversation (our commentary is highlighted in red):
"Our kids will definitely learn how to use this stuff quickly I'm sure" (37:28) 

Really? Would you let your kids pick up smoking or drugs "quickly" as well?

"I don't think there's anything wrong with a child using an iPad" (37:38) 

Really? There's nothing wrong with letting a child use a device that constantly emits a Class 2B carcinogen?

"I definitely wouldn't want my children on it for more than a half an hour at a time" (38:14).

Over 70% of thousands of peer-reviewed studies have carefully documented the negative health effects of wireless technology. Nowhere in the science does it say there is a safe threshold for use.

"As they get a little bit older, they're able to handle a little bit more of these EMFs" (38:24) Dr. Jockers probably blew any credibility he had with this one statement. Studies show that children who begin to use a cell phone before they turn twenty are FIVES TIMES MORE LIKELY to develop malignant brain tumors at some point in their life. It is true that people are able to handle more of pretty much anything as they grow older. A 15 year old is definitely able to better handle tobacco, air pollution, and the hot sun than a 5 year old. That doesn't mean that there are no health consequences or that you are more "immune" to toxins as you age.
"We're using electronics as a babysitter. There's a time and a place for that" (39:10) 

Really? Should we start building daycare centers with computers inside instead of adults? Should we also mention the psychological problems that kids who rely heavily on electronics devices develop?
Dr. Jockers DNM, DC, MS has licenses and degrees, no question. What he doesn't have, like, unfortunately, many of our doctors, is any training or education when it comes to the health consequences of non-ionizing radiation. Good doctors don't blindly advocate false "solutions", particularly when they know nothing about what they are talking about. Please email Dr. Jockers and comment and complain on his ignorance  when it comes to the use of wireless devices. Contact Dr. Jockers by emailing drjockers@drjockers.com; nutrition@drjockers.com; support@drjockers.com; sales@drjockers.com and calling 1 (877) 800-2008 (Supplement Store).
Save The Olympic Peninsula
Contact Groups
Save The Olympic Peninsula
Washington Environmental Protection Coalition
Sign Petition: Don't move warfare range to protected lands
Further Reading
Navy Plans Electromagnetic War Games Over National Park and Forest in Washington State
Official government documents
FCC Docket 17-79, 17-84, 15-180, 16-421: Landline Retirement
The FCC wants to "Accelerate Wireless Broadband Deployment by Removing Barriers to Infrastructure Investment" and "Revising the Historic Preservation Review Process for Wireless Facility Deployments". These dockets are to accelerate the deployment of 5G by preempting local government siting authority. Please take a moment to file a comment in this docket too. Since the dockets are very similar, possibly identical, file the same comment if you don't have time to tweak it! More information about these dockets can be found here, here, and here. Send in comments and documents!
Please take a moment to file a reply comment in these dockets.  A sample comment is below.  The single most important thing you can include is research supporting the need to halt rollout of 5G and preserve the copper line phone system.  If you have a good internet connection and a bit of time, please be sure to upload plenty of research showing the negative health and environmental consequences wireless technology is having.  I understand that they have to include anything actually posted into the docket in consideration, but may not consider documents that are only included as links, so please take the time to upload the documents in their entirety.
WT Docket 17-84 will take away local control and "deem granted" all applications. You will not have a say if these small cell antennas are placed in front of your home every 2-10 homes. Your local government will not be able to help you because they will have no power.  Additionally, it will dismantle the copper line phone phone system.
Docket 17-84 will revisit plans for copper landline retirement and also focus on broadband deployment and regulations for pole attachments. Right now, file a comment today with the FCC in support of the motion for a deadline extension to file comments in Docket 17-84! Here are few things this ruling aims to do:
Read

this FCC release

, starting on page 18.

Antennas on light poles

could be coming to your area! Watch this

2 minute video

.

Here is an excerpt from the proposal linked in Step 1: We seek comment on whether Section 253 of the Act provides the Commission with authority to preempt state laws and regulations governing service quality, facilities maintenance, or copper retirement that are impeding fiber deployment. Do any such laws "have the effect of prohibiting the ability of [those incumbent LECs] to provide any interstate or intrastate telecommunications service?" Are such laws either not "competitively neutral" or not "necessary to preserve and advance universal service, protect the public safety and welfare, ensure the continued quality of telecommunications services, and safeguard the rights of consumers," such that state authority is not preserved from preemption under Section 253(b)? Commenters arguing in favor of preemption should identify specific state laws they believe to be at issue. Would preemption allow the Commission to develop a uniform nationwide copper retirement policy for facilitating deployment of next-generation technologies? Are there other sources of authority for Commission preemption of the state laws being discussed that we should consider using?

Please take a moment to

file a comment regarding this docket (in ALL FOUR DOCKETS)! When submitting your filing, submit backup documents into the record. Links may not be considered "in the record". Submit as many documents as you can — research, etc. If there are duplicate postings by others, then the FCC can't miss them and this will be a valuable record for the future. In your comment please state facts, emphasize safe alternatives, use specific evidence for supporting your views. Please include specific symptoms and experiences you have had. Over 4 MILLION people have written in regarding FCC Docket 17-108 (Restoring Internet Freedom). That kind of 'enthusiasm' is exactly what's needed here to defeat this docket! Call, email, and tweet everyone you know to chip in their ballot in saying NO to this docket.
North Carolina SB.377
The North Carolina General Assembly (NCGA) and the telecom industry are in the process of ramrodding through legislation that will allow 5G facilities to be collocated with other utility facilities (poles, water towers, city buildings) in the public rights-of-way of our neighborhoods, greenways and conservation lands or on other types of property, excluding single-family residences. If you live in a single family home near a light post, for example, or a single family home in a mixed use district, 5G will be broadcast very near you. If you live in a multi-family residence such as a condominium or an apartment building or duplex, you could be forced to broadcast 5G because the facility could be attached to your home. All of this without public input! Here is a news report of one neighborhood that was caught off guard and is pushing back. The NCGA convened a panel of industry stakeholders and local government representatives, but they failed to seek input from private citizens. Thursday, May 18, 2017, Laura Combs attended the House Energy Committee meeting where this bill was discussed and she strongly objected to it. One representative reported that not all local governments support the bill. There are multiple problems with the bill from democracy and public health perspectives. Unfortunately, the last House Committee approved the legislation. None of the Representatives truly understood the Health Concerns, and there is a Social Justice issue as well – and none of them got that. Representative Butler spoke up regarding the health concerns, so if she is your representative, please give her a thank you! This bill will get House approval and then go to the Senate. When the time is right, we will need to email the Senate in opposition to the bill, so stay tuned! Please know that your voices matter and you are making a difference. You may contact Laura Combs at movingstronglyforward@yahoo.com with questions.
We don't want ugly cell towers, cellular antennas, and noisy coffin-sized cabinets in the rights-of-way outside of our homes, schools, and offices. More importantly, we don't want the millimeter wave radiation that these antennas will emit: radiation of much high frequencies that are used for non-lethal weapons by our U.S. Army and create burning sensations of the skin. In addition, adverse effects on the eyes, immune function, DNA damage, fetal abnormalities, and antibiotic resistance are all related to exposure to millimeter wave radiation.
We failed to convince the Governor to veto the 5G bill. He signed it into law at 11:39 a.m. on the 21st day of July, 2017.
While this legislative advocacy may feel repetitive, it is VERY important to persist this week in expressing our concerns about this bill to our Senators. Unfortunately, the NC General Assembly has been "captured" by the telecom industry on this issue, and largely ignoring the serious health implications. However, there are some who ARE listening and need to hear more from those of us who are concerned about the serious health implications that come with faster technology.
All our senators throughout NC need to hear from us, except Sen. Terry VanDuyn of Asheville, who already understands this issue. You can copy their emails from the attached list, and place them directly into your "TO" box. Calls or voice messages are also important!
If you are able, please

donate

! Funds promote opt-out requirements in North Carolina.

Tell the Governor that 5G:

Is a threat to our Democracy, our health, our homes and our property values. No citizen input was sought! Local governments are being forced to accept this technology because the legislation prohibits them from rejecting it!

Is a threat to our Democracy because the primary bill sponsor, Representative Saine, has received over

$20,000 in campaign contributions from the telecom industry

(per Project Vote Smart), he is a Senior Chair of the Finance Committee, and citizens are not considered stakeholders even though our lives, homes and public lands will be affected. 

Collocation of 5G facilities in your neighborhood could affect your health. Under this legislation, telecom companies will be able to site facilities near or on your homes.

The most recent and best available information from the U.S. National Toxicology Program shows that radiofrequency radiation emitted by 5G towers, cell phones and smart meters could increase cancer risk. We should be able to be safe in our homes!
Illinois SB1381 and HB2691 (Telecoms-IP Based Services)
Has AT&T forgotten that loyal landline customers have paid for its copper network many times over? The copper network that AT&T complains about continues to be extremely valuable for all of us. Plus, if AT&T's 1 million or so landline customers each pay $40 a month for service, that means the company rakes in more than $480 million a year from landlines. As AT&T looks forward to the end of POTS obligations, others are crying foul. It's possible this could be the last straw for reliable telephone service in Illinois.
AT&T's legislation would allow the company to end service to 1.2 million business and residential landlines once the Federal Communications Commission gives final approval. And it would axe Illinois' best local phone deals, the "Consumer's Choice" calling plans, which are under a state-mandated rate freeze. SB1381/HB2691 would remove the December 31, 2020 expiration date for landlines and allow Illinois telecoms, such as American Telephone and Telegraph (AT&T) to dismantle landline service for Illinoisans in the near future. Furthermore, all remaining voice communication would be "upgraded" to digital, rather than analog, technologies and would require customer-premises mains power for operation as opposed to relying on a common battery at the central office. It is prudent that the Illinois House of Representatives, particularly the Public Utilities Committee, be briefed and informed about the dangers of this bill before they vote on it. If possible, tell your legislators to protect the Telecom Act and reject these bills by calling a special AARP Illinois Telecom Hotline, 1 (844) 220-5552. Read about SB1839 here. More info here. And submit this form to send a message to Congress (use ZIP Code 60611-5061 if you don't live in Illinois). Here are the available addresses for the PU Committee:  bphelps118@gmail.com;illinois32district@gmail.com;RepDistrict3@gmail.com;butler@ilhousegop.org;lindachapalavia@il83dist.com;repjgordon@gmail.com;repjayhoffman@gmail.com;repjones.jones@gmail.com;repmitchell@earthlink.net;esims@repelgiesims34.com;spain@ilhousegop.org;statereplarrywalshjr@gmail.com;41districtdirector@gmail.com;welter@ilhousegop.org;office@repkeithwheeler.org
Illinois SB1451 – Small Wireless Facilities
SB1451 provides that local authorities MAY NOT prohibit, regulate, or charge for the collocation of small wireless facilities, including mounting and operation. Furthermore, the bill provides that small wireless facilities WILL NOT be subject to zoning review and approval and that small wireless facilities WILL NOT be subject to routine maintenance. This bill substantially diminishes home rule powers. Per Amendment #3, this act would not apply to the City of Chicago. The Senate has passed this bill already and the bill has been assigned to the House Public Utilities Committee. It is prudent that the Illinois House of Representatives, particularly the Public Utilities Committee, be briefed and informed about the dangers of this bill before they vote on it. Here are the available addresses for the PU Committee:  bphelps118@gmail.com;illinois32district@gmail.com;RepDistrict3@gmail.com;butler@ilhousegop.org;lindachapalavia@il83dist.com;repjgordon@gmail.com;repjayhoffman@gmail.com;repjones.jones@gmail.com;repmitchell@earthlink.net;esims@repelgiesims34.com;spain@ilhousegop.org;statereplarrywalshjr@gmail.com;41districtdirector@gmail.com;welter@ilhousegop.org;office@repkeithwheeler.org
Microsoft has partnered with Mid-Atlantic Broadband Communities to bring the Internet to students in rural Virginia in Charlotte and Halifax counties. Their new Homework Network will deliver broadband internet access at home to thousands of K-12 students for free. The Homework Network in Virginia uses the so-called White Space technology, pioneered by Microsoft as part of its Affordable Access Initiative, which uses unused low-band spectrum often referred to as TV white space. Leveraging this technology, the network wirelessly extends existing broadband from local schools to students' homes. Using TV white space equipment from U.S.-based Adaptrum, internet access is delivered via base stations installed on towers at or near fiber-connected schools and client radios installed at students' homes. The network is being installed by local internet service provider B2X Online.
Microsoft could have chosen to connect students' homes using copper or fiber-optics, but they opted to deploy a Class 2B carcinogen in everyone's homes. These poor students will not only be irradiated constantly at school, but they will also be irradiated at home. This is clearly a violation of Microsoft's Corporate Social Responsibility.
Microsoft, like most other companies, has made it next-to-impossible to get into contact with them on the web or by email. Please call Microsoft can complain. Here are some contact methods:
Call 1 (800) 642-7676

If you are disabled, you may also call 1 (800) 936-5900

You can live-chat with Microsoft Customer Support as well. Let them know you would like to file a complaint about it.
Michigan House Bill 4220 – Analog Utility Meter Choice
The Energy Policy Committee members in Lansing need to see new faces in support of Analog Utility Meter Choice. Is that new face, yours? If you have not yet attended an Energy Policy Committee meeting in Lansing this year, please consider doing so. Here's the 2017 schedule for House of Representatives. The Energy Policy Committee meets on Tuesdays at 9 AM in Room 519 of the House Office Building (or HOB), also known as the Anderson Building. We have two more Tuesdays (June 13, and June 20) before our representatives leave Lansing for almost two months and work more in their individual districts. If you haven't been to Lansing yet this year, please consider going this coming Tuesday, June 13, or the following Tuesday, June 20, and attend the Energy Policy Committee meeting. On the large round table outside of room 519 is a stack of cards (see image). Please fill-out one of the cards and hand it to one of the clerks inside the meeting room. On the card you can simply state that you support HB 4220, no-fee Analog Utility Meter Choice legislation. You don't have to speak to do this. Typically what happens is at the end of the meeting, Chairman Gary Glenn will read your card, stating your support for all ears to hear. If you have any reservations or questions about going to Lansing and attending one of the Energy Policy Committee meetings, please reply to this email, or call Jeanine Deal at (269) 965-0461. She is happy to help you with any of your questions or concerns. Please share this with everyone you know in Michigan. Thank you for supporting HB 4220! We only need a couple more votes to get HB 4220 out of the Energy Policy Committee, and on to the full House of Representatives. We are so close to achieving this! Please also sign this petition!
Despite how it may look, Michigan representatives are continuing work on legislation that will protect our Rights as citizens of Michigan, returning to us our right to choose what type of technology is, or is not, installed on our homes. Since legislators are working in-district now until September, we probably wont hear much news from them until then. However, that doesn't mean we should pause our efforts. In fact, right now is the perfect time to call representatives in their districts!
Some think they shouldn't call all the committee members, or that their voice doesn't hold a lot of weight with them, unless that committee member is also their representative. That is incorrect. Committee members, when considering legislation in committee, represent ALL the citizens of Michigan, not just their individual district constituents. If this were not true, there would be 110 representatives on each of the House committees to represent the people of each of the 110 districts in Michigan. But there is not, because the members of a committee represent ALL the citizens in Michigan when dealing with legislation presented to the committee they are on. So if an Energy Policy Committee representative or staffer indicates to you that you are not one of their constituents, or that their constituents are not complaining about electronic utility meters, you can politely remind them that in regards to legislation presented to the committee, they represent all citizens of Michigan.
Because committee members represent ALL Michigan citizens, we can call and ask any or all Energy Policy Committee members to support legislation that has been presented to the committee. And now that representatives will be working in-district until September, it would be a great time to call their district offices!
Amend Wisconsin AB130 to REPEAL the "2013 Mobile Tower Siting Regulations"

Please take a moment to contact your state legislators. There is legislation (AB130) that gives some neighborhoods more rights to protect their residents property values (and health) by refusing to allow cell towers. Every neighborhood in every community should have that right. It is essential that the 2013 Mobile Tower Siting Regulations be repealed. Please also take a moment to contact your community leaders or other community organizations and ask that they support the effort to get the 2013 Mobile Tower Siting Regulations repealed. It is time lawmakers started protecting ALL Wisconsinite's property values and health. Below is a sample letter to use as a starting point:
Dear Representative,
It is very important that Wisconsin repeal the 2013 Mobile Tower Siting Regulations immediately so Wisconsin communities regain the autonomy that they lost with the passage of 2013 Mobile Tower Siting Regulations. As people become more aware of the tremendous health threat that cell towers pose, cell towers and antennas (which are often attached to buildings, water towers, and hidden in church steeples) will become even more of a liability in terms of causing property values to decline. I am attaching a memo by the League of Minnesota Cities. Unfortunately, in Wisconsin the 2013 Mobile Siting Regulations prevents communities from protecting their property values and residents health. Wisconsin is at a unique disadvantage because of this legislation in ways that will become clear as you read the memo from the League of Minnesota Cities. I have also included two pieces of information about the far-reaching consequences of The Mobile Tower Siting Regulations. One is from the Legislative Reference Bureau and the other is from Wisconsin Towns Association.
AB130 doesn't address this problem in any meaningful way. I would like to applaud the legislators working on AB130 for even tackling the issue of giving communities more control over the siting of cell towers. However, I was disappointed to see that AB130 only applies to the three least dense neighborhoods, which will usually be areas with more upscale homes. People living in city centers, rural areas, and denser neighborhoods deserve the same sort of control over cell tower/antenna placement. Furthermore, they shouldn't have to host the inevitable additional load of antennas that are pushed out of the less dense neighborhoods. They should have the same rights as the less dense neighborhoods. The Mobile Tower Siting Regulations passed in the 2013 sharply restricts the rights of Wisconsinites to influence placement of cell towers/antennas and needs to be repealed. Then, Wisconsin communities would not be disadvantaged compared to communities in surrounding states in being able to protect citizens and the value of their properties.
I am also pasting a press release and link about the health problems inherent in 5G. The 2013 Mobile Siting Regulations will prevent communities from protecting their residents and property values to the maximum extent allowed by federal law. It is important to understand that as the authors of Wireless communication technologies: New study findings confirm risks of nonionizing radiation state "The uncertainties regarding the risks among the public [from wireless technology] are not due to unclear research findings, but to the industry's controlling influence over politics and the media." (attached)
Please also support alternatives to wireless by only using state funding to support wired broadband access even in rural areas and repealing the 2011 Telecommunications Modernization Act which allowed telephone companies in Wisconsin to reduce the quality of landline phone access (California defeated this attempt, thereby protecting their citizens). The 2011 Telecommunications Modernization Act also allowed telephone companies to force people onto cell phones so that they don't have to maintain their telephone lines. We now know that cellphones cause cancer and break DNA (http://ehtrust.org/science/facts-national-toxicology-program-cellphone-rat-cancer-study/). No one should be forced to use such a dangerous device.
I know wireless devices are ubiquitous and thinking about them as dangerous may seem extreme, but the science shows otherwise. In addition to cancer and DNA breakage, they cause oxidative damage and other serious biological effects at levels far below the limits set by the FCC. This can include detrimental effects on sperm quality and fetal damage. Studies show that living near the base station antennas (often referred to as cell towers) is dangerous, increasing the risk of cancer and other adverse health effects. I am happy to provide additional links and studies.
I hope you will support amending AB130 to repeal the 2013 Mobile Tower Siting Regulations or introduce new legislation to do so. Time is of the essence.
MOBILE NOW Act S.19 and DIGIT Act S.88 and DIGIT Act HR.686
S.19 and S.88 follow in the footsteps of Section 704 of the Telecommunications Act of 1996 by effectively taking away our rights to oppose wireless facilities on the grounds of health or environment. The MOBILE NOW Act is now on the senate floor for final vote! Call Every Senator IMMEDIATELY and Ask them to put S.19 on HOLD so that it cannot be heard by the Senate. One Senator can place a bill on HOLD and stop it! This bill lays the foundation for 5G Networks and the Internet of Things (IoT) that will require a small cell transmitter every couple of homes emitting high frequencies – 24GHz to 90GHz – of wireless radiation. These transmitters will be put in public right of ways EXEMPT FROM ENVIRONMENTAL, HEALTH OR SAFETY REVIEW. See this helpful guide, this post from WhatIs5G, and this PSA from Cece Doucette to learn how you can take action!
Call Senator Mitch McConnell Senate Majority Leaders Office First: (202) 224-2541

Call EVERY Senator's Office Now and tell them to PUT A HOLD this bill ASAP.

Ask to speak to the Legislative Director explain that it is regarding pending legislation (if not available ask to speak to staff in charge of health). If not available leave a message for either one. Try not to talk to the receptionist that answers because they do not even write down that you called. Follow up with an email after you make calls. Staffers do read emails.

Tell them you want the Senator to PUT A HOLD on the Mobile Now Act S.19. Talk about health effects and your experience. Tell them here have been

over 24,000 studies

proving its devitalizing effect on ALL biological organisms…plants and animals! You may call other state senators by dialing *67 then the Senator's number and tell them the same thing. There are only 100 Senators, your story can make a real impact. You can also send an email by asking for the legislative director's First and Last Name and use the standard email format: First Name_Last Name@Senator's Last Name.Senate.gov 

(ex: Jane Doe in Senator Harris's office would have this email:

 Jane_Doe@Harris.Senate.gov)
Email Päivikki Ala-Honkola at paivikki.ala-honkola@consilium.europa.eu and complain/protest about this proposal. Educate about why Wi-Fi is not a good idea, specifically highlighting the health risks. Ala-Honkola is just the press contact: be sure to ask for contact information for the people in charge of this (and please pass that along to us as well). You can also reach Ala-Honkola at +32 22818648 or +32 479955086. Remember, to make an international telephone call, you must dial 011, followed by the country code (32 for Belgium).
Yup, you read that right! Finally, a school board candidate that actually cares about the health of America's schoolchildren.
Tell San Fernando Valley/LAPD: VoIP is NOT a Service Upgrade!
Due to problems with the valley's current phone system, their landline infrastructure is being gutted and will be replaced by a VoIP system, which we know is unreliable and will not work in extensive power outages. This system affects 3-1-1 calls and not 9-1-1 calls. Their current mindset is that an "upgrade" to VoIP will be an "improvement". Please set the LAPD straight, and let them know that you DO NOT approve of this "upgrade", especially if you live in the affected area and will be thus inconvenienced because of this change in service. Please contact the LAPD — call (818) 898-1267 and 1 (877) ASK-LAPD and (818) 898-1200 and (213) 473-3231, and submit comments here.
0126 would mandate V2V wireless communication in light vehicles. Here is one sample letter you could've used as a starting point.
Unified Presidential Letter Writing Campaign
We plan to write letters to the President on a regular basis. If we all send in our letters on the same day, that may be more effective. While the letters and post-card below are starting points, we encourage everyone to write their own personal letter. If we could all send emails on the same day, that would be even better. Be sure to voice your opinion to the White House as well: (202) 456-1414! We plan to repeat our calls, emails, and letters every week until the White House responds.
Letters to the President – DOCX Files (editable)
Summary Letter A
Summary Letter B
Letter 1 – Repeal Section 704 of the Telecommunications Act of 1996
Letter 2 – Lower the FCC standards
Letter 3 – Ban cell phone usage among children
Letter 4 – Impose a smart-meter ban
Letter 5 – Ban Wi-Fi in schools
Letter 6 – Create "white spots" or EMR sanctuaries
Letter 7 – Remove barriers to the purchase and use of incandescent light-bulbs
Letter 8 – Recognize EHS as a valid disability/diagnosis in the US
Additional Letter 1 – Science
Additional Letter 2 – Ban Public Wi-Fi
Additional Letter 3 – Building Integrity
Additional Letter 4A – The EHS "bare-bones" template
Additional Letter 4B – The EMS filled template
Letters to the President – PDF Files (not editable)
Summary Letter A
Summary Letter B
Letter 1 – Repeal Section 704 of the Telecommunications Act of 1996
Letter 2 – Lower the FCC standards
Letter 3 – Ban cell phone usage among children
Letter 4 – Impose a smart-meter ban
Letter 5 – Ban Wi-Fi in schools
Letter 6 – Create "white spots" or EMR sanctuaries
Letter 7 – Remove barriers to the purchase and use of incandescent light-bulbs
Letter 8 – Recognize EHS as a valid disability/diagnosis in the US
Additional Letter 1 – Science
Additional Letter 2 – Ban Public Wi-Fi
Additional Letter 3 – Building Integrity
Additional Letter 4B – The EMS filled template
Post Card Template
EMF Post-Card PDF file (not editable)*
*We cannot post the Publisher file due to WordPress restrictions. If you would like an editable version of the post-card, please use the Contact Form and we'll email you a copy.
Corinne Hoisington – Promotes virtual and augmented reality headsets for kids (involves holding cell phones up to the head of developing children)
Professor, Central Virginia Community College
Email: hoisingtonc@centralvirginia.edu
Telephone: (434) 832-7682
Rick Snyder, Michigan Governor – believes smart-meters are safe since they adhere to FCC guidelines (which we know are obsolete)
Contact Information & Contact Form
Governor's Telephone: (517) 373-3400
Constituent Relations Telephone: (517) 335-7858
La Crosse Cell Towers – 13 cell towers are being proposed
Mobilitie, the company that wants to erect these towers, withdrew their proposal of the 13 towers and is in the process of providing a "good faith" application with the citizens of La Crosse. Mayor Kabat asserts that data demands are growing, making these towers necessary, while WIZM maintains a favorable outlook on the towers, deeming them necessary and portraying those opposed to it as "luddites".
CONTACT:
Mayor Tim Kabat – email    (608) 789-7500
WIZM AM 1410 – email        (608) 785-7914
Keith Country Day School Wi-Fi
Please read the following story from Electra-Health's Shaun Kranish:
My wife, Lana, and I have two young daughters – 3 and 6 years of age. Our oldest daughter has been attending this school for a few years and we've been educating the head of school – Dr. Debra Dimke – on the dangers of WiFi. I measured the school and found high readings. After speaking with the head of school and emailing her many times, she gave us verbal (advice – make sure you get it in writing) permission to take steps to reduce the exposure without affecting the WiFi. I offered to donate my time and even lots of equipment/material to help improve the health of the school's environment. This is my 9th year in this field – it's my profession and job. I've studied from the best in the world (Dave Stetzer and many others), worked with thousands of individuals around the world to help them clean their environment, and will also very soon be certified as an electromagnetic radiation specialist (EMRS) by the International Institute of Building Biology and Ecology. I completed their electromagnetic seminars at the very top of my classes, earning the highest marks on the final exams anyone has ever gotten. This isn't a hobby to me – it is serious work – and my desire and hope was to greatly improve the health of the school! for all of those children and my own. First I installed a remote control switch that would turn off all of the WiFi when it is not needed, and easily turn it back on temporarily when it was absolutely necessary. This proved not to work – no one would turn it back off. The WiFi was going all the time.
The next step was to shield the WiFi access points. I first did this with the Swiss Shield material, and it was very effective – 95% or better reduction! The custodian – who was there while I installed it and said nothing – removed it without letting my wife or me know. My wife was also a substitute teacher at the school, so there isn't an excuse not to contact us. That's ok – I came back with aluminum screen material and shielded it very carefully – this time with a material that no one should have any concerns about. Then this was removed! Once again with no notification or contact from anyone. I found out who was removing it – the school's IT guy and one of the members of the board of trustees. My first attempts to contact him brought no response. Then an email directly to him finally got a response. The head of school, who had been leading us on that "it should be fine" and "I don't see a problem with it" while we installed the material, now asked us stop installing the material. We had already explained that our concern level was so high that we did not feel safe having our children in the building. So with no reason – no explanation as to why the shielding material was being removed – the children at the school were left exposed to 3 WiFi access points blasting out a World Health Organization Group 2B possible carcinogenic agent. With our 2 girls out of school, a meeting was set with the head of school, the IT guy, and the technology committee head. The evening before the meeting, we received a one-line email that I quote: "We are unable to meet tomorrow evening. We will get a meeting rescheduled as soon as we can."
Our calls the next day were unanswered and not returned. We then received this email:
"Good afternoon,
It has been a very busy day and I know you have been trying to reach me.
After much thought, I do not think it will be possible to resolve our differences. The Business Office is preparing to send you a partial refund check for tuition and fees.
Please know I sincerely wish the Kranish Family the very best. Thank you for your support to the school and our teachers.
If there is a need to discuss any Keith business, please contact Mr. David Vella. Mr. Vella may be reached at vellalundlaw@yahoo.com.
Sincerely,
Deb Dimke" 
We were being kicked out of the school for raising concerns about the health and safety of the children going there! But here is the deal, this is just the beginning. We're not going to let willful ignorance and refusal to discuss an issue so important go unchecked. Reason and facts and logic need to step in. Apparently the appetite for wireless technology is so great that some are willing to ignore the huge mound of evidence that it's harmful. My wife and I are going to go head on with this school and not give up. There are other concerned parents, and ultimately the parents should decide since regulators and even the school's own administration is unwilling to be swayed by all of the science and facts surrounding the issue. There has still to this day been no explanation as to why those access points couldn't be turned down and/or shielded. This is unacceptable to my wife and me. We are going public with this story. Please learn from us and use the information to tackle this issue with your own schools, to protect the children you care about. WiFi has been removed from many schools already, as it should be. It's up to us. Let's set the example and be the parents and grandparents we are called to be. The facts will be our primary weapon to win these battles. Let's protect these children!!!
CONTACT:
Debra Dimke, Head of School           (815) 231-1114      10am-4pm Central
Keith School Technology Office       (815) 399-8850 ext. 118
Making Breast Cancer Worse
Julian Rios Cantu, an 18-year-old student has won the grand prize at the Global Student Entrepreneur Awards for creating technology that will make breast cancer worse!
Actually, that wasn't their goal. Their goal was to detect breast cancer earlier. This boy, after nearly losing his mother to breast cancer, developed a bra with over 200 biosensors that will monitor the breasts for signs of breast cancer; this sounds great, until you realize that this data is relayed via Bluetooth to a wireless, mobile device!
Cantu and his friends won $20,000 for the invention. While their intentions are admirable, their product is not. It won't be long before doctors start encouraging the use of this flawed product! Please learn more about this concept and then take action against the implementation of Bluetooth in its design! As currently designed, this bra will not "save millions" as it claims; it is more likely to "kill millions" instead.
This may not be as hard as it appears: Supplement Police reports that "Using low-energy Bluetooth, the EVA Auto-Exploration Bra pairs with a dedicated smartphone app, which collects the information gathered by the device and presents it to a doctor. The team at Higea Technologies haven't yet presented any solutions that don't involve expensive smartphone pairing, but as the EVA Auto-Exploration Bra is still in the developmental stage, it's possible that the device may be able to present biometric data in another fashion."
The official website of this flawed product may be found here: http://higia.tech/ – it does not appear that there is currently anyway to contact the creators – was that intentional? Companies like Facebook and other wireless corporations have eagerly supported this endeavor – even today's youth science experiments have become increasingly dominated by the wireless industry. The creators ask "Would you entrust the life of the person you love to such a fallible method as breast self-examination?" Certainly, nobody in their right mind would entrust the life of the person they love to such a fallible product as theirs either.
Wikipedia Advance: EHS & Guy Macon
Wikipedia Articles/Pages of Conflict & Other Noteworthy Pages
Electromagnetic Hypersensitivity – Article
Electromagnetic Hypersensitivity – Article Talk
Guy Macon – User Talk
Nalbert123 – User Talk
Administrator's Noticeboard: Incident Archive 943 – Nalbert123
Electromagnetic Hypersensitivity – Article Talk Archive #7 – Emails
*Be sure to adhere to Wikipedia standards for encyclopedic and scientific content. Primary research should not be referenced for science-related topics, such as EHS.  Please read this article for more info about verifiability, and contact Wikipedia with any concerns you may have about bias or vandalism (even though they likely won't listen).
Don't know where to start? How about this article on the microwave auditory effect?
Mr. Guy Macon is a self-taught electrical engineer who takes pride in vandalizing Wikipedia, asserting that EHS does not exist and that there is no scientific basis for it, even though many reputable studies have confirmed its existence. He resorts to crude language and threats when encountering people holding viewpoints differing from his own. Furthermore, after extensive analysis of his domain, it appears that his domain's DNS records fraudulent as well. Clearly, he is up to no good. You can slap him with a trout on Wikipedia and contact him using the information below:
Email – mailbox128@guymacon.com and domainowner255@guymacon.com *Guy Macon uses these as junk email addresses and you are unlikely to get a reply. We recommend sending him mail and telephoning him instead.
6158 Flamingo Drive
Buena Park, CA 90620-1328
(714) 670-1687     Macon (home – don't spam)
(714) 388-8548     Mr. Macon, cell
(714) 388-8647     Mrs. Macon, cell
Smart-Meter Revolt
*Read about the smart-meter regulations in your state or territory here*
Smart Meter Doctor/Disability Letter to PUC/PSC/Utility [Template]
Day of Action
Smart Meter Day Of Action: http://actiondaytostopsmartmeters.org/
EMR Action Day: http://www.emractionday.org/
National Day Of Action
Brainstorm day/date

Logistics

Posters

Phone Calls and Emails

Press and Media

World Health Organization

Funding

Proposed Wireless tax… (i.e. 2% on all wireless contracts –> Wireless Health Effects Research/Bell Labs/Subsidize copper landlines)

Wireless Legislation